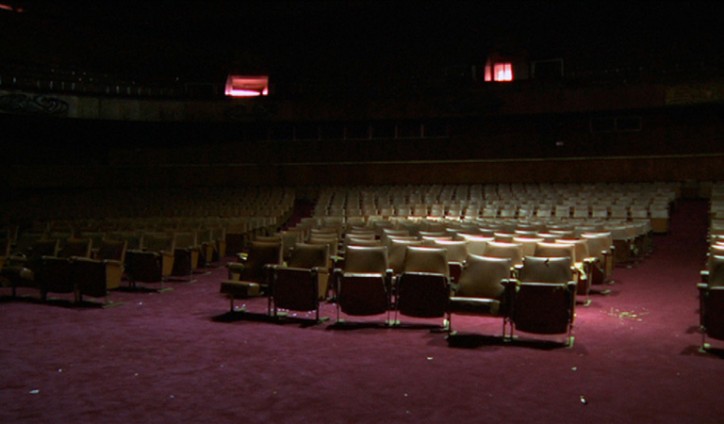 staats-theater
staats-theater: Lagos/Teheran/Berlin is a modular art and research project initiated by Berlin-based video artists Daniel Kötter and Constanze Fischbeck in collaboration with performers and architects from Lagos, Tehran, and Berlin, as well as the collective Hunter & Gatherer (Manuel Shvartzberg and Fabian Faltin).
staats-theater in: Journal for Artistic Research 0 (2011)
The project undertakes an exemplary investigation of the state-representational and socio-political conditions of theatre and the opposing informal potential of performativity in three capital cities: Lagos (Nigeria), Tehran (Iran) and Berlin (Germany).
The focal point for the collection of videos, performances, objects, talks, texts and photographs is the architecture of three representational theatre buildings:
The National Theatre of Nigeria in Lagos, built in 1976,
is the only state-subsidized theatre in Nigeria.
The 5000-seat main hall has been deserted since the early 1990s.
A reopening was scheduled for 2010 but
postponed indefinitely after a series of changes in direction.
The Staatsoper Unter den Linden, built in 1741,
is the oldest theatre building in Berlin.
The Opera House has been closed since September 2010.
A re-opening after a three year refurbishment is scheduled for 13 October 2013.
The Tehran Vahdat Hall built in 1966,
was Iran's first and only classical opera  and ballet house.
No opera and ballet performances have taken place there since the Islamic Revolution in 1979.
There are currently no plans return the building to its originally intended use as an opera house.